The Lawyer to Help Your Child in Scott County, Indiana
I'm attorney Peter A. Kenny, and I can handle your case in Scottsburg and elsewhere in Scott County.  I was born and raised in the Hoosier state, and I attended the Indiana University School of Law in Bloomington.

I know that adopting a child or being a foster parent can be a complex and sometimes arduous process. I can help.
What Makes Me Different from Other Lawyers
I can relate personally to your situation. I have four adopted brothers and sisters, and I grew up in a family that cared for dozens of foster children over the years. I know how important it is to get what is best for your child.
I can advise you and help you obtain monies from the many subsidies that are available to families who adopt foster children in Scottsburg, Scott County, and elsewhere in Indiana for considerable savings.
I have more than 20 years of experience in handling cases related to adoption and foster care all over Indiana, including Scott County.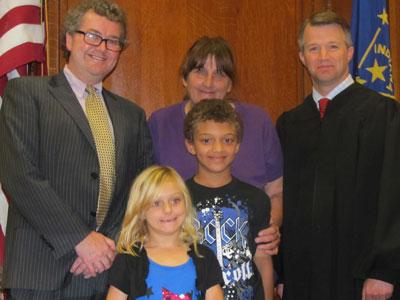 My Specialties
Adoption from foster care
Private adoption
Interstate adoption
International adoption
Step parent adoption
Contested adoption
Fighting abuse or neglect allegations
Guardianship
CHINS
Third party custody
Divorce
Serving Scott County, Indiana
I've handled cases in more than 75 of Indiana's 92 counties…from Crown Point to Evansville to Fort Wayne.
I will travel to Scottsburg and other cities in Scott County to help you get what is best for your child.